Timetracking app
Simply using your browser or mobile app
The most used section of ClockWise is the time sheet entry page. The more reason this interface should be simple and versatile. We implemented a number of settings that allows the customer to have this part respond in a way that fits almost any case. You can try to find your
iPhone, Android, Windows phone
Add remarks to hours
App for Chrome
Enter hours with a mobile app
ClockWise hour registration has developed apps for iPhone and Android. It is possible to have multiple accounts set up in the apps to allow users who enter hours for different companies that use ClockWise hour registration.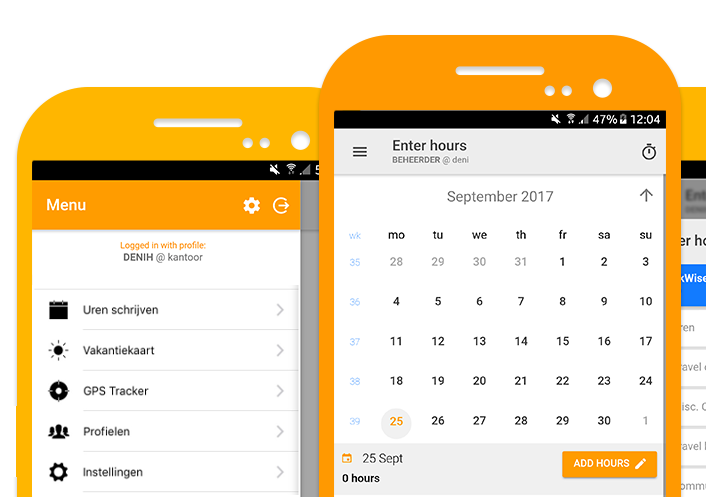 When you want to use a timer or stopwatch to record hours please try our chrome app. Easy accessable and you stay logged in as long as you don't close chrome.
Download the chrome app to enter and submit hours.
Timetracking app for Android
Timetracking app for iPhone
Expenses and ravel costs
Next to hours, also billable or non-billable travel distance can be entered. Expenses for travel or other costs can also be attached to the timesheets. You can report or export this information for example to feed an external wage or payrolling tool.